— Limestone Post Promotion —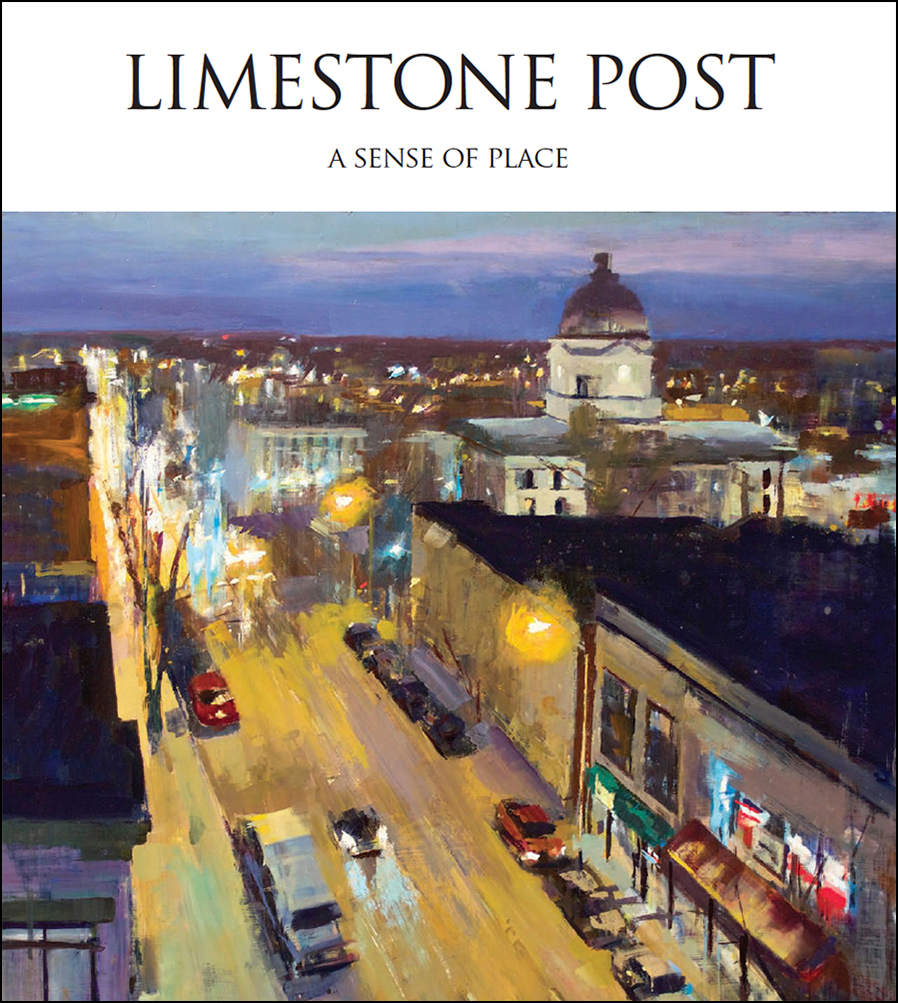 Last June, when we published our first print edition, Limestone Post's A Sense of Place, an art magazine commemorating Bloomington's and Monroe County's bicentennials, our goal was to show our community's history through in-depth stories, photography, illustrations, poetry, and other works of art.
As Limestone Post's Editorial Director Lynae Sowinski wrote in her Editor's Message, "It's undeniable that Bloomington has a strong sense of place that makes us feel like we're home." So we asked dozens of local contributors for work that "captures that indescribable feeling through art."
That feeling has been more than 200 years in the making. And while the city's and county's bicentennial celebrations have ended, our community's history continues to define who we are as Bloomingtonians. To quote Maya Angelou: "If you don't know where you've come from, you don't know where you're going."
A Sense of Place was designed here in Bloomington by AJ O'Reilly of Felt Creative and was printed by World Arts Printing in Spencer. Like we do in our online magazine, we provided advertising space for businesses and other organizations that make this town so special and that wanted to support this effort and the work of area artists. As always, we encourage you to support all local businesses — especially the ones in the magazine that helped make A Sense of Place possible (there's a list at the end of this article)!
We hope you get a chance to enjoy A Sense of Place. Warning, though: it's not a five-minute read (as you'll see with some summaries below). Similar to many of the stories on Limestone Post, the writers "dig deep," as one of our readers has put it, to layer their stories with context and imbue them with meaning. It's why these stories will be relevant — and worth reading — for a long time.
We couldn't put it any better than Jennifer L. Musgrave, the Founder and Editor of TheHoosierHistorian.com, who calls A Sense of Place "a must read for any Hoosier!" and "a beautiful, informative look at the history, culture, and allure of Bloomington, Indiana. I give this magazine five stars!"
Where else can you get 5 stars for only $7.50? Click here to order Limestone Post's A Sense of Place!
Here's a glimpse of the culture, heritage, and history found in Limestone Post's A Sense of Place.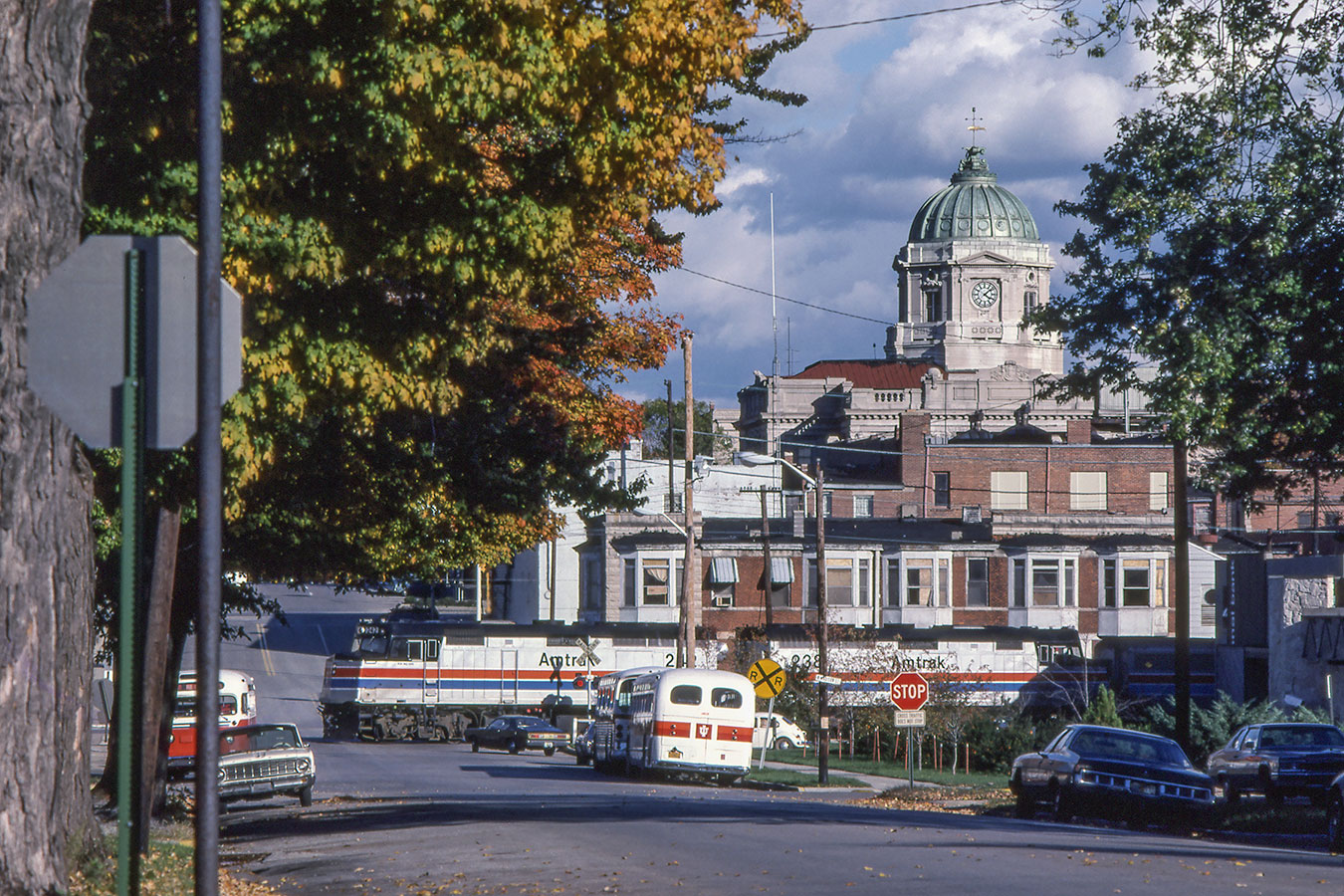 In "Native Bloomington," Laura Martinez, a Bloomington resident and member of the Hleh-pai N'de (Lakota Apache) Nation, describes the history of our home before it was Bloomington.
"Limestone became the inevitable driving force of development in Bloomington when the first commercial quarry opened in Stinesville in 1827," writes Emily Hines in "Built History," a look at how architecture shapes our sense of place. Photography by Chaz Mottinger
The expert staff of the Monroe County History Center contributes a "Monroe County Almanac — The First 100 Years." A teaser of some of the fun items they found: Between 1882 and 1898, grooms applying for marriage licenses listed these as professions: Farmer (1,560), Quarryman (106), Teacher (62), Gentleman (1), Actor (1), and Deadbeat (1).
What was Bloomington like in the 1920s when Hoagy Carmichael was running all over town booking jazz bands, playing gigs, and composing songs that would become part of the Great American Songbook? You wouldn't call it a sleepy Midwestern college town. In "The Years Have Pants!," Michael G. Glab writes that Hoagy and his friends made Bloomington a hotbed of Dada, the "world-shaking 'anti-art,' anti-war, anti-bourgeoisie movement."
The vibrant African-American community in Bloomington is as old as the community itself. William J. Morris writes about the "sonorous voices" who have, over the years, described "the challenges, frustrations, and successes of Black people in Indiana." In "Messengers Speak for Lives That Matter," Morris also interviews a few of today's historians and storytellers: Liz Mitchell, Clarence Boone, and William Hosea.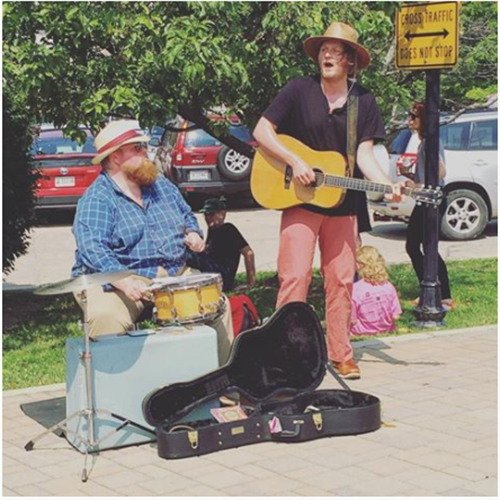 With photography by Anna Powell Teeter, Michelle Gottschlich writes "Conversations," asking the reader to "consider that your sense of place is a deal you make with yourself." To show this, she weaves fragments of interviews with five people whose approach to, and place in, Bloomington both diverge and overlap.
Music is everywhere in Bloomington — in the air, the water, and the circuitry. Longtime stalwart of the local music scene Jim Manion writes "An Ineffable Muse" about Bloomington's legacy as a music town "that flourishes with energy and intent" — a place where "one can almost see the music coming up from the ground and down from the sky."
The original Limestone Post columnist, Ruthie Cohen, gives us five Hoosier-inspired recipes and a historical look at "Feeding a Hoosier Pioneer." Enjoy Ruthie's perch filets sauteéd in brown butter and corn confetti salad as you read about the "fearsome story of survival" of our forebears.
Homelessness, addiction, unemployment, domestic violence, and child abuse aren't just modern concerns. The earliest townspeople tried to find solutions to these social issues as well. "County Poor Farms Housed More Than the Penniless," by Andrew Cary, looks into how "poor farms" were used for more than a century to deal with many of the problems in our community.
Jen Pacenza tells us in "All Bloomington's a Stage" that the "overabundance of passion and wonder" offered by live performance lives here — "in the theaters, in the clubs, and on the streets of our small town."
A Sense of Place also includes poetry by A. Bowden and Richard Wehrenberg Jr., a scene from a play about the opioid crisis by Bella Bravo, one of the earliest known paintings of downtown Bloomington, and photos of historic Bloomington trains, the IU Jordan Greenhouses, and even the iconic Rooftop Quarry. We have artwork by Mark Ratzlaff (cover painting), Amy Brier, Michal Ann Carley, Richard Koenig, Uel Sven, Penina Gal, Mark Blaney, Meg Lagodzki, Adam Reynolds, James Tracy, Dason Anderson, Erin K. Drew, and others who exemplify the talented artists working in so many different media.
To close out the magazine, we asked poet Ross Gay if we could reprint the title piece of his book Catalog of Unabashed Gratitude, a finalist for the 2015 National Book Award for Poetry. This piece is something of a perfect valentine to Bloomington in verse.
The response to A Sense of Place has been fantastic. We've shipped copies from New York to California, but most of the sales have been here in Bloomington. People say they want it as a keepsake, or for Bloomington ex-pats or people considering moving here. You can get your copy here.
Once again, we'd like to thank our advertising partners for making our first print edition possible.
Bicycle Garage
Bloomingfoods Market & Deli
Bloomington Handmade Market
Bloomington PRIDE
Bloomington Salt Cave
Bloomington Valley Nursery
Bucceto's
Cactus Flower
Cardinal Stage Company
CFC Properties
Commercial Service
Curry Auto Center
Downtown Bloomington Inc.
FAR Center for Contemporary Arts
Felt Creative
Frederick A. Turner, Attorney at Law
Friends of Art Bookshop
Freitag & Martoglio, Attorneys at Law
Gather :handmade shoppe & Co.:
Global Gifts
Goods for Cooks
Grant Street Inn
Grunwald Gallery of Art
Harley Davidson of Bloomington
Hopscotch Coffee
In Case of Emergency Press
Indiana Limestone Symposium
The Indiana Shop
ISU The May Agency
IU Credit Union
J.L. Waters & Company
Lisa J. Baker, DDS
Loren Wood Builders
Mallor Grodner Attorneys
Mays Greenhouse
Rainbow Bakery
Sterling Real Estate
Susan Yeley Interiors
Sycamore Land Trust
Taste of India
T.I.S. College Bookstore
United Way of Monroe County
Visit Bloomington
WFHB
White Rabbit Copy Service & Digital Printing
White Orchid
Williams Bros. Health Care Pharmacy
Women Writing for (a) Change Bloomington
World Arts Printing
World Wide Automotive Service
Writers Guild at Bloomington
— Limestone Post Promotion —